Zero Engineering is a motorcycle company based in Okazaki City, Aichi, Japan.

At inception in 1992 as a division of PLOT Inc, Zero Engineering began producing
unique old-school style customs using vintage Harleys.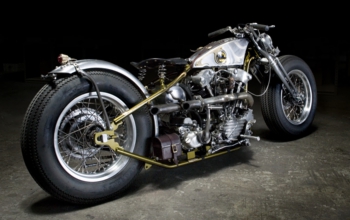 The "Zero Style" is the creation of famed bike builder Shinya Kimura, and it includes the use of low-positioned gooseneck frames to emphasizing the engine. This choice is subtly artistic, representing the change from the older, vintage styling to the more modern.
Each part was produced one-off with copper and brass to fit organically into the overall design. This choice is appealing to Japanese sensibilities and lifestyle, but the machine itself was still an American-born Harley Davidson.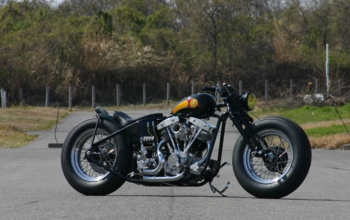 Over time, "Zero Style" has earned a high reputation in the United States, despite the popularity of the new-school style. Zero bikes are different than the high-tech choppers equipped with fat tires, flashy graphics, and billet parts. Zero has received various awards including the championship at a Calendar Show in LA, awards in the Easy Rider Show, and distinctions at Grand National Roadster Show in California in 2004.
Zero Engineering created a custom Harley with the unique Japanese aesthetic for the Discovery Channel Program, "The Great Biker Build Off." One of their motorcycles was also used in the movie "Iron Man" and "Iron Man 2" further making the presence of "Zero Style" known not only in Japan, but worldwide.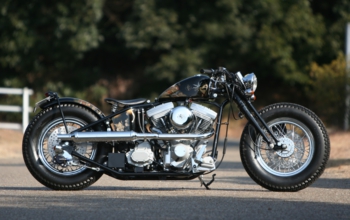 As a response to the many fans looking for Zero Engineering's custom Harleys and or seeking a bike easy for beginners and riders of all sizes, Zero introduced the mass produced Road Hopper Models.
Zero Engineering created this model with their own springer forks and frames, by using various types of steel pipes with different diameters and thickness, to ensure the rigidity and riding comfort at the same time.

After extensive prototype tests, this was the birth of new, unique motorcycles crafted with the perfect balance of artistry and industrial beauty, like the gooseneck frame to emphasize the engine, and high reliability and stability.
History
1992

LZero Engineering was established in Okazaki City, Aichi, Japan as a division of PLOT to build custom-made vintage motorcycles.

2001

Type 1 and Type 2 prototypes were on exhibit at the Cool Breaker Custom Show.

2002

LPLOT USA Inc, ( dba Zero Engineering) was established in Las Vegas, NV, USA. The production of "Road Hoppers" began.

Mass-produced Type 1 and Type 2 models were exhibited at the Cool Breaker Custom Show.

2003

Motorcycle Development Center and Motorcycle Division were established.

Sales of Road Hopper Type 1 and Type 2 began.

2004

Sales of the Road Hopper Type 5 began.

Type 5 models launched with HD Evo and S&S Shovelhead engines.

After minor changes, the 2005 Type 1 and Type 2 models were launched.

2005

Shipping of the Type 5 Evo and Shovel begin.

2006

Minor changes are made in the Type 1 and Type 2, and sales of the 2006 models of these bikes begin.

2007

Development of the electronic fuel ignition system started.

Development of Type 9 begins, and the development of the multi-arm suspension system begins.

2008

The launch of "Samurai Choppers" is announced at the V-Twin Expo in Cincinnati, Ohio, USA.

Sales of the Samurai Chopper begin in United States.

2010

All models begin having fuel injection. Type 1, Type 2i, Type 5i Evo, and Type 5-B begin shipping.

2011

Shipping begins for the Type 9i.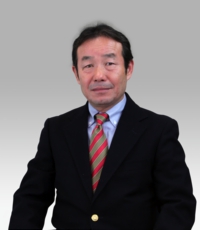 Greetings from the president:
For the joy of being a motorcycle owner!

When you want to enhance your level of happiness in your daily life, you may find it just from watching and riding motorcycles. These warm feelings are where we started.

We at PLOT would love to share these same feelings, desires, and aspirations with you. We will continue to offer the products that could fulfil your dreams by researching what gives you the most enjoyment while ensuring the high safety standards and product quality we have become known for. Through continuing innovation, we will provide a superb level of service to meet your various needs to achieve your greatest levels of satisfaction.